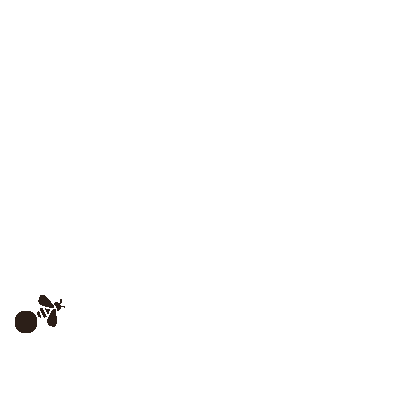 Proudly operating since 2013
We are an 'artesian' family owned business, proudly operating since 2013. Our hives are located within local regions of South East Queensland. To ensure we provide premium quality raw honey and Start A Project hand made bee products to our customers, each hive site and their foraging surrounds is carefully assessed to ensure the bees' environment is free of insecticides, pesticides or fungicides.
Our commitment is to continue the age old techniques adopted from generations of beekeepers who have practiced sustainable, natural and organic methods. These methods guarantee our products today are of the highest taste and quality, which have recently been recognised by our industry peers. We're excited to have achieved multiple category awards at the Royal Queensland Show (Ekka), Gold Coast Show and the Beaudesert Show.
To maintain raw, natural and healthy properties, we refuse to heat or treat our raw honey. Our raw honey is simply strained and bottled fresh from the bee hive. 'Bee All Natural & Organic Raw Honey' retains all the natural pollen and nectar in which nature intended.
All Natural Ingredients
Nasty toxins do not belong in or on your body. It's as simple as that. Synthetic chemicals, including preservatives and scents, have no place in the products we offer. We only ever use what nature provides, so you can rest assured that your health is never compromised.
We promote local
Official #eatqld champions, we are dedicated to the promotion of local produce on a national and international scale. Not only do we use regional ingredients in our own products, we advocate the marvellous abundance of Queensland made and grown wherever possible.
We're multi-award winning
By staying true to our ethos and following age-old apiary wisdom, our raw honey is distinguished in taste and quality. We are proud to have received a variety of industry and agricultural awards that encourage us to strive for even better golden harvests. That's just another way of saying, more delicious, premium raw honey for you.
We're 100% Australian Made and Owned
We are proud to be Australian and do our part to uplift our communities. When you buy from us, you sustain local farmers and growers and help our nation prosper. Your support goes a long way.
We're recognised by our peers
As advocates for ethical apiary (beekeeping) practices and knowledge sharing, it's truly humbling to be patted on the back. Your purchases help empower our mission to educate and encourage the next generation of beekeepers.
Visit our farmgate store
(Appointment only)
Open Hours
Weekdays: Friday 5pm-7pm
Weekends: 10am-5pm